On Tuesday morning 4 people, including a child, died in a terrible seven-vehicle wreck on I-4 in Lakeland, the Polk County Sheriff's Office said.
The tragedy was reported at about 8:00 a.m. and occurred between Kathleen Rd and Memorial Blvd on I-4; the interstate that connects Polk County to Orlando and Tampa.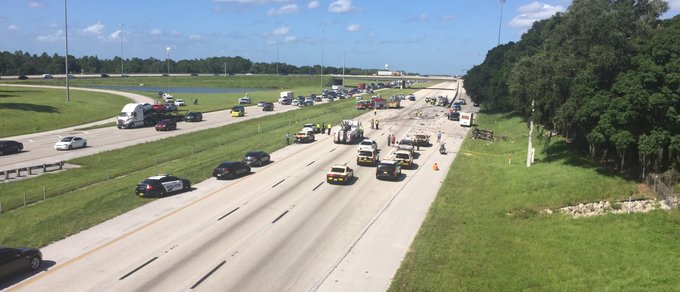 The interstate closed promptly following the crash halting traffic on both eastbound and westbound lanes. The eastbound lanes of I-4 have since reopened but westbound remained closed. Authorities are asking that the Polk Parkway be used as an alternative.
No other information was immediately available. Photos below (courtesy of FHP Sgt. Steve Gaskins and WFTV.com)